BON JOVI- SATURDAY JUNE 27, 2009 MAGNETIC HILL MUSIC FESTIVAL
2009-05-05 12:11:21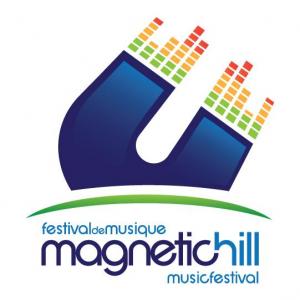 BON JOVI with Canadian legends Bachman-Cummings The Magnetic Hill Music Festival kicks-off the Summer '09 by welcoming the number 1 tour to Atlantic Canada SATURDAY JUNE 27, 2009 MAGNETIC HILL MUSIC FESTIVAL – SUMMER KICK-OFF
TICKETS GO ON SALE FRIDAY MAY 8 at 9:00AM
ORDER ONLINE AT TICKETS.MONCTON.CA
call 1-888-720-5600 | Moncton Coliseum Box Office |
all NEEDS Convenience stores in Atlantic Canada
Tickets are $99.50 & $199.50 (plus tax and s/c)
MONCTON, May 4, 2009 – Following the success of their Lost Highway tour, which drew over 2 million fans worldwide, Bon Jovi will headline the Magnetic Hill Music Festival – Summer Kick-Off. The event, taking place on Saturday June 27 in Moncton, New Brunswick will also feature very special guest stars Bachman-Cummings, as well as State of Shock, Mobile and Alfa Rococo.
Tickets for the Magnetic Hill Music Festival – Summer Kick-Off go on sale Friday May 8, 2009 at 9AM. Tickets will be available to the general public via tickets.moncton.ca, at the Coliseum Box Office, by calling 1-866-720-5600, and at all Needs convenience stores in Atlantic Canada. Early Bird General Admission tickets will be available at $99.50 plus taxes and applicable service charges. There will also be a limited quantity of Reserved Grandstand seats available at the price of $199.50 plus taxes and applicable service charges.
Bon Jovi has set the bar for more than two decades as one of the world's most successful live rock acts by delivering to their fans dynamic performances and the best tour production imaginable. Globally, they have sold more than 120 million albums and performed more than 2,500 concerts in over 50 countries for more than 32 million fans. Their latest album, the Nashville-inspired Lost Highway was released June 19, 2007, debuted at #1 around the world and includes the hits songs Lost Highway and (You Want To) Make a Memory. The band's 2005 album, Have a Nice Day, featured the Grammy-Award winning song, Who Says You Can't Go Home, and fueled one of the top-selling tours of 2005.
Bon Jovi's Lost Highway tour tops the list of the biggest tours for 2008, based on data reported to Billboard Boxscore from November 14, 2007, through November 11, 2008. The trek, promoted in North America and Europe by AEG Live, grossed $210.6 million and drew 2,157,675 fans.
Randy Bachman and Burton Cummings are Canadian rock 'n' roll royalty. With hits like These Eyes, American Woman, Takin' Care of Business, and You Ain't Seen Nothin' Yet, they are among Canada's most successful songwriters.  Friends and creative collaborators for over 40 years, they sold millions of albums as members of The Guess Who and became the first Canadian group to reach #1 on the singles chart. Burton Cummings had a very successful  solo career and scored many Top 10 hits. Randy Bachman enjoyed a successful sojourn as the lead of BTO – Bachman Turner Overdrive. Together they have sold over 50 million records, received 150 Gold and Platinum plaques and written ten #1 certified singles in more than 20 countries.
State Of Shock's boisterous brand of straight ahead rock has made them one of Canada's most popular rock bands in the past 2 years. Their album, Life, Love and Lies featuring their soaring #1 Canadian hit Money Honey has generated 4 top 20 hit singles still on high rotation on radio stations across Canada in 2009.
Famous for their electrifying live performances, Mobile launched their debut album Tomorrow Starts Today in 2006, and in 2007 won the Juno Award for New Group of the Year. Their latest album, Tales from the City was released in October of 2008 and will soon be released in the USA on Bieler Brothers Label.
Alfa Rococo was formed in 2004 when Justine Laberge and David Bussières decided to collaborate on a new project. Since then they have won numerous awards including Pop Album of the Year and Best New Artist awards at the Adisq Gala 2008 (Quebec's Grammys), as well as nominations for the Group of the Year and Pop Song of the Year awards. They won 2 SOCAN awards for their songs Les jours de pluie and Lever l'ancre and their 4 first radio singles all charted within the top 5 of Quebec's Palmarès, some of which stayed within the top 100 for over 30 weeks.
About the Magnetic Hill Music Festival:
The Magnetic Hill Music Festival is returning bigger and better than ever in 2009 with two editions of the highly anticipated event. The festival, which takes place in Moncton, New Brunswick has seen enormous success in previous years. In 2005 the Rolling Stones performed for over 80,000 fans in what would become the largest concert in the history of Atlantic Canada. Following this event, the Festival was pleased to host the Eagles as part of their sold-out Long Road out of Eden tour, which also featured legendary performer John Fogerty. Co-produced by Donald K Donald and AEG LIVE, the Bon Jovi-led event marks the second festival taking place at Magnetic Hill in 2009. AC/DC are headlining the Magnetic Hill Music Festival on August 6, bringing their Black Ice World Tour to Moncton.
For more info on Bon Jovi, please visit www.bonjovi.com.
Contact Info:
Andre Hudon – Donald K Donald (514) 939-3775 ×333
Ian Fowler – City of Moncton (506) 853-3519