Aquarius Rocks!
2007-12-07 11:17:20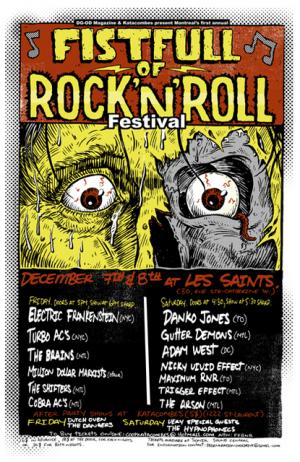 Danko Jones in Montreal:
08/12/07 @ Les Saints, 30 Ste Catherine W. as part of the Fist Full of Rock 'n' Roll Festival put on by Degeneration Overdrive Magazine.
GOB's new show dates:
18/01/08 @ SAIT, Calgary
19/01/08 @ Jet, Edmonton
20/01/08 @ Wild Bills, Banff
21/01/08 @ The Zone, Red Deer
Sum 41's Road to Ruin releases on MSN Quebec:
MSN Quebec is exclusively releasing Sum 41's homemade Road To Ruin episodes every Tuesday evening.